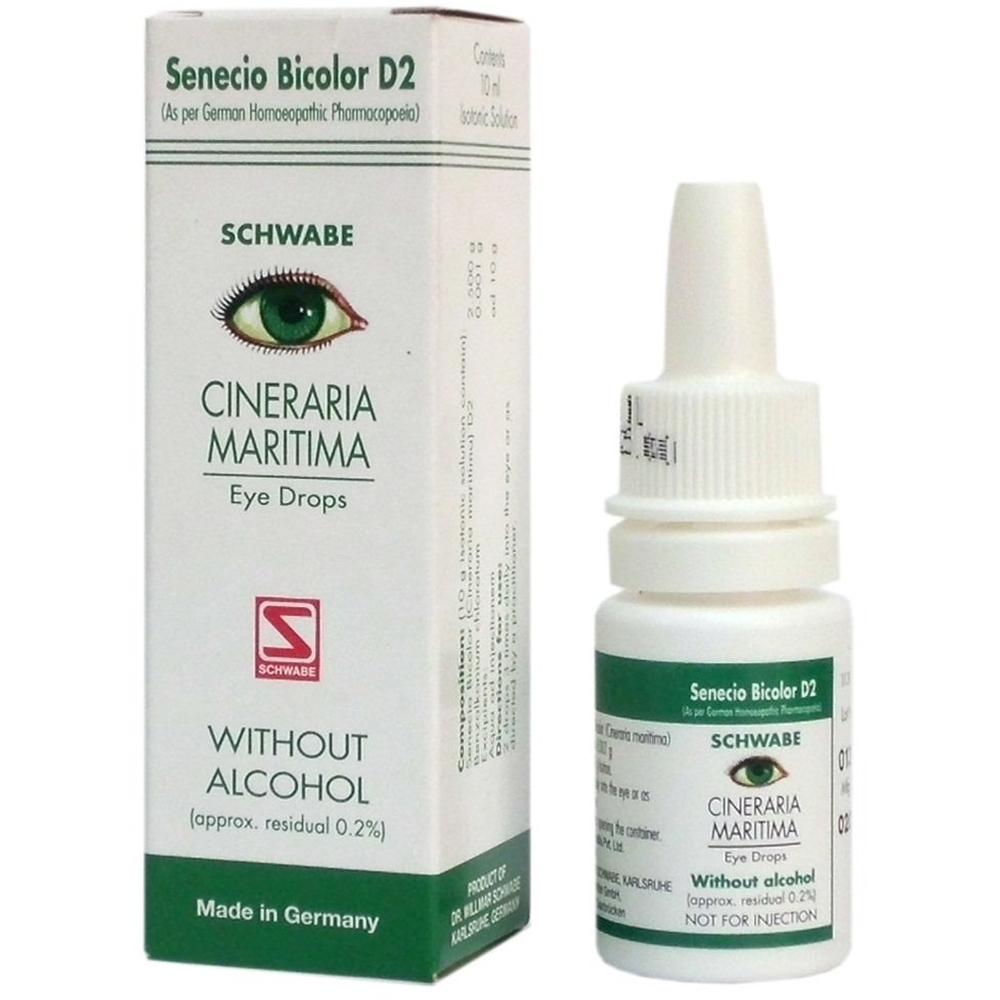 Hot -7 %
Willmar Schwabe Germany Cineraria Maritima Eye Drops Without Alcohol 10ml
Manufacture
Brand
Willmar Schwabe Germany
Item Form
Drops
Quantity
10 ml
Benefits
Benifits
helps in Mild injury to the eyes, Eye strain due to prolonged use of computer
key ingridient
Key ingrident
senecio bicolor (cineraria maritima) d2, benzalkonium chloratum
Side effect
side effect
No Side Effects use under guidance by the doctor or physician.
Dosage
Dosage
Unless otherwise prescribed, instil 2 drops 3 times daily into the affected eye. Slight massage of the eyeball shall distribute the medicine evenly.
Stock:

In Stock

Quantity:

Without Alcohol 10ml

SKU:

Withoutalchol

Willmar Schwabe Germany