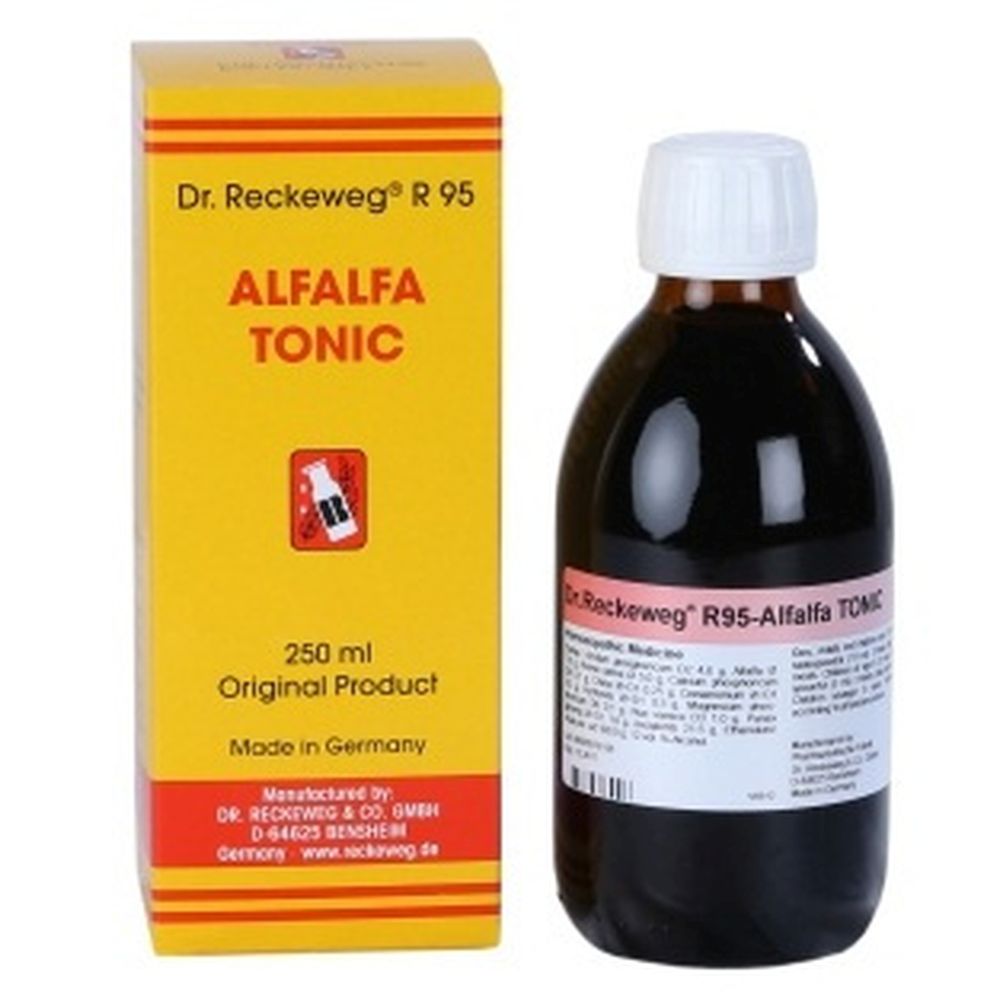 -10 %
Dr. Reckeweg Alfalfa Tonic 250ml
Manufacture
Brand
Dr. Reckeweg
Item Form
Syrup
Quantity
250 ml
Benefits
Benifits
Feeling of exhaustion and anxiety due to overwork and worry rapidly subside and general physical improvement in the patient very shortly appears.
key ingridient
Key ingrident
Acidum Phos, Avena sativa, Calcium phos, China , Cinnamomum, Hydrastis, Magnesium phos, Medicago sativa (alfalfa), Nux Vomica
Side effect
side effect
No Side Effects use under guidance by the doctor or physician.
Dosage
Dosage
Adults one tablespoon, children one teaspoonful 3 times daily before meals.
Stock:

In Stock

Quantity:

250ml

SKU:

Alfalfa

Dr. Reckeweg