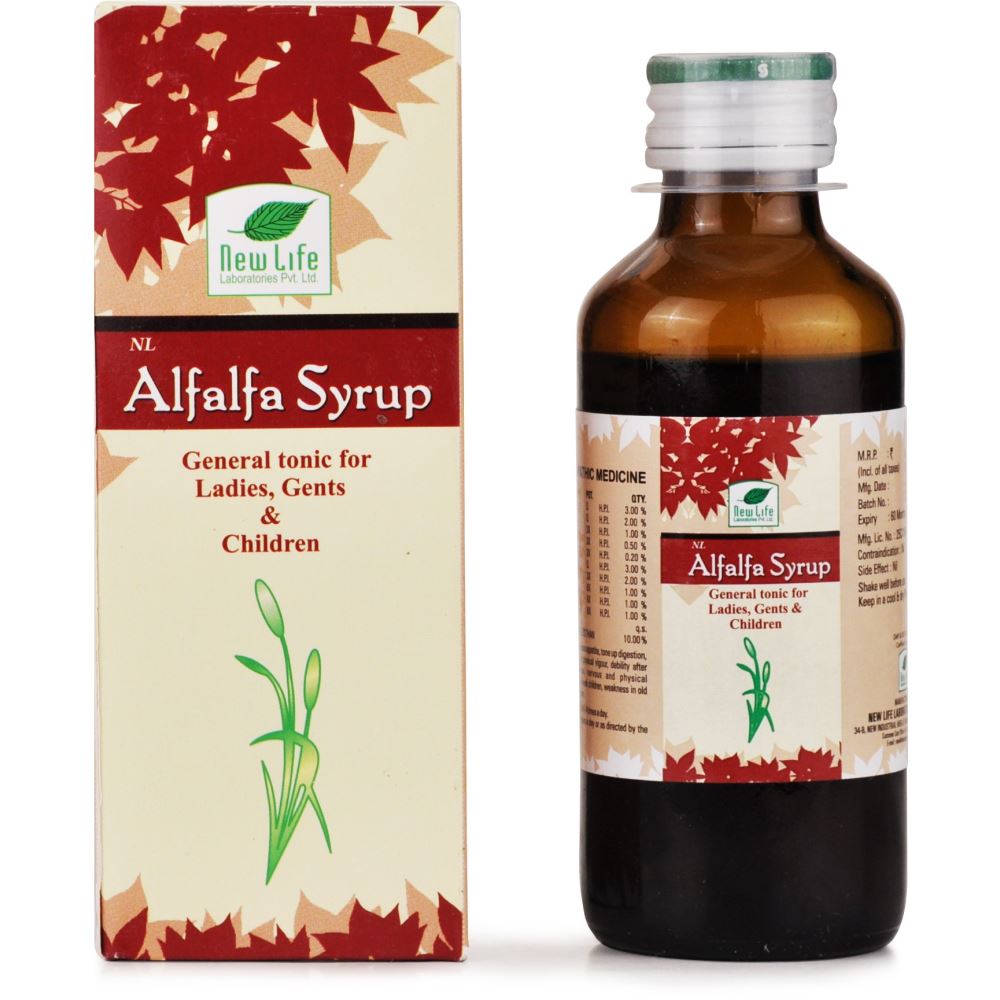 -18 %
New Life Alfalfa Syrup 100ml
Manufacture
Brand
New Life
Item Form
Syrup
Quantity
200 ml
Benefits
Benifits
Debility, weakness from exhausting discharges, from loss of vital fluids, Slow digestion, hungry without appetite. Hungry longing for food, which lies undigested, In young people who grow rapidly, and who are overtaxed, mentally or physically. Mental exhaustion followed by physical weakness. Cramps in extremities.
key ingridient
Key ingrident
Alfalfa Q,China Off 3x,Hydrastis Can 3x,Hydrastis Can 3x,Avena Sativa Q,Ashwagandha Q,Nux Vomica 3x,Acid Phos 3x,Calc phos 6x, Ferrum Phos 6x, Mag Phos 6x
Side effect
side effect
No Side Effects
Dosage
Dosage
Adult: 10ml 3 to 4 times a day Children: 5ml 3-4 times a day or as directed by the physician.
Stock:

In Stock

Quantity:

100ml

SKU:

alfalfa

New Life