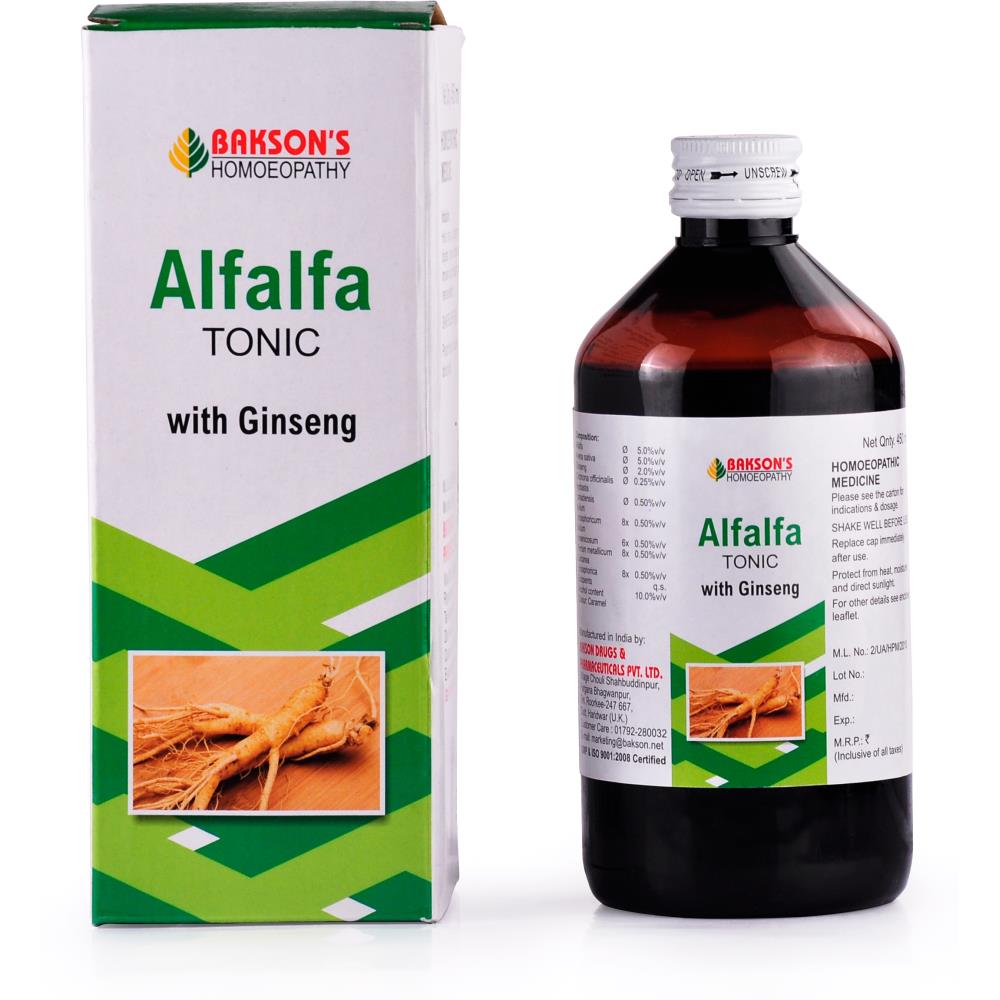 -20 %
Bakson Alfalfa Tonic With Ginseng 450ml
Manufacture
Brand
Bakson's
Quantity
100
Benefits
Benifits
Stimulates the appetite and improves digestion Facilitates convalescence following debilitating diseases Helps to stimulate and tone the nervous system due to disturbed sleep or nervous exhaustion
key ingridient
Key ingrident
Alfalfa Ø Avena sativa Ø Ginseng Ø Cinchona officinalis Ø Hydrastis canadensis Ø Kalium phosphoricum 8x Kalium arsenicosum 6x Ferrum metallicum 8x Calcarea phosphorica 8x
Latest price
price
Rs.285.00
How to Use
used
Bakson's Alfalfa Tonic With Ginseng is a formulation with the natural goodness of Alfalfa along with other proven homeopathic medicines. It helps to fight fatigue which results from intense physical exertion, emotional stress, or lack of rest.
Side effect
side effect
Alfalfa is used for kidney conditions, bladder and prostate conditions, and to increase urine flow. It is also used for high cholesterol, asthma, osteoarthritis, rheumatoid arthritis, diabetes, upset stomach, and a bleeding disorder called thrombocytopenic purpura. People also take alfalfa as a source of vitamins A, C, E, and K4; and minerals calcium, potassium, phosphorous, and iron.
Stock:

In Stock

Quantity:

With Ginseng 450ml

SKU:

baksonalfa

Bakson